Human Touch for a Happy, Healthy You!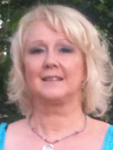 Human Touch was established in 1996 as a Centre for Complementary Medicine and Holistic Therapy. Aiming to offer help to all providing the best effective therapeutic remedies in a comfortable and relaxing environment.
Integrating Talking and Hypnotherapies, Holistic and Complementary Therapies, you will benefit from a combination of skill, experience and understanding, tailor made to your unique needs.
You Are Wonderful!
Each human being is wonderful and has an astounding natural ability to heal and improve. The therapies offered by Human Touch act as a catalyst. We strive to help to bring the best out in our clients, recognising and developing positive traits and abilities in people; whilst reducing the negative effects of such things as stress, fear, ill health and discomfort so helping promote a higher quality of life.
Bespoke Services
The bespoke services we offer are designed to meet your individual needs and may be varied at each session according to your progress and personal preference.
Holistic Therapy
Holistic Therapy looks at the person as a whole, with special regard to physical, mental, and emotional wellness. Complementary medicine harmonises western allopathic medicine with natural therapies.
Holistic Therapy recognises that the many stresses and strains of life can manifest themselves in illness, pain and disease.
The Therapies and Approaches
The therapies and approaches used, aim to help you help yourself to maximise your health, happiness and vitality and reduce pain and stress levels. You can click above and see the list of relevant qualifications.
The therapies, which may be combined, include Talking Therapies, such as Gold Counselling, Counselling, Psychotherapy, EMDR, EFT, NLP, Coaching; Analytical and Holistic Hypnotherapy.
Holistic and Touch Therapies include Aromatherapy, Reflexology, Reiki, Shiatsu and Nutrition.